Group Counseling Services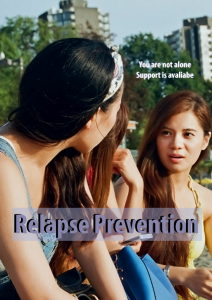 Relapse Prevention
This Relapse Prevention group is many times a step-down group for individuals successfully completing the IOP group. The group utilizes an evidence based curriculum known as the Matrix Model and focuses on assisting individuals in staying in sobriety. The purpose of this group is to provide a setting where information about relapse and long term sobriety can be learned and shared. The following are areas that are focused on: 1) behavior change and putting energy into developing a sober lifestyle, 2) changing the individual's cognitive/affective orientation and working with them on developing healthy relationships and communication, 3) connecting individuals to sober support networks and utilizing resources that will assist them in staying sober long term. (AoD, ages 18 and up)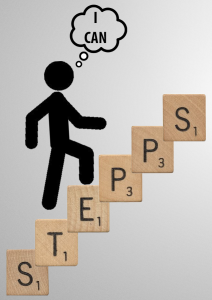 STEPPS Group
The STEPPS group is a mental health group that targets adult individuals struggling with symptoms of trauma, anxiety, depression and obsessive compulsive disorder. STEPPS assists individuals in identifying intense emotions they may experience, learn skills to learn to manage and regulate these intense emotions and change behavior and interaction patterns with others. This is a twenty session group that meets one time per week on a weekly basis for two hours.  (Mental Health, ages 18 and up).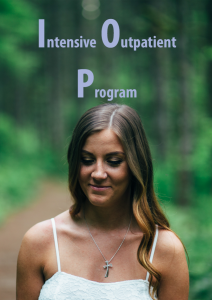 IOP
The Intensive Outpatient program (IOP) is designed for individuals who are new to recovery and focuses on basic skill building. The group utilizes an evidence based curriculum known as The Matrix Model and guides individuals on how to stop using alcohol and other drugs. The purpose of the group is the following: 1) learn cognitive skills on how to reduce cravings for substances, 2) learn the nature of classically-conditioned cravings, 3) learn to establish a day to day schedule, 4) learn the importance of discontinuing the use of secondary substance and 5) connecting with community support services to broaden recovery networks to build a successful recovery.  (AoD, ages 18 and up)
Adolescent Group
The adolescent groups, currently available at Bryan and Napoleon, are ongoing group programming for adolescents identified as chemically dependent. The groups utilize the evidence-based Matrix Model curriculum, with some sessions using material from the evidence-based Seeking Safety curriculum. Adolescent clients learn how to stop substance use and manage cravings, engage in healthy activities, and develop positive coping skills. (AoD, ages 13-18 on a case-by-case basis)
Aftercare
The Aftercare group is designed for individuals who have been able to maintain a period of sobriety and clean time; however feel as though the group process and support is beneficial to them in achieving long term recovery. These individuals recognize that recovery is a process and continued support is beneficial. (AoD, ages 18 and up).
Adolescent Education
The Adolescent Education group is a 6-session program targeting teens who do not meet the criteria for chemical dependency, but are experiencing drug- or alcohol-related problems. The program teaches participants that alcoholism and drug addiction are diseases related to lifestyle choices that a person makes, as well as his/her biological make-up. Parents/guardians are required to accompany their child for the final session of the group. (AoD, adolescents eligible)
Adult Education
The Adult Education program provides an 8-hour educational course for individuals who have experienced life disruption (most frequently non-OVI legal problems) as a result of use, but may not reach criteria for a clinical diagnosis. The class is completed in one Saturday session, and provides information on substances of abuse and their effects, as well as the addiction process. The goal of the class is to assist community members in considering substances more responsibly and preventing a substance use disorder from developing. (AoD, ages 18 and up)
ETG
The ETG program is a six-week group program designed for individuals in the early stages of problem use. Sometimes individuals with full dependency but with low self-awareness of their problem may be recommended into this group to increase their motivation for full recovery. While individuals are asked to remain sober throughout ETG programming, the group curriculum focuses on the change process and personal motivation. Members are asked to explore why they make the choices they make, whether their use has become problematic, and how they can begin needed behavioral changes to address that problem. Individuals may successfully complete treatment within the six group sessions, or may be recommended for ongoing individuals and/or Intensive Outpatient programming afterward. (AoD, ages 18 and up)